Cycling in and around Koblenz
A region that makes cyclists' hearts beat faster.
Koblenz's unique location on the Rhine and Moselle makes it an ideal starting point for numerous worthwhile bicycle tours. Enjoy the varied landscape around Koblenz with its rolling hills and green forests, with its architectural monuments and vine-covered slopes.
Excellent signposted cycle paths lead you through magnificent wine landscapes along the Rhine (Rhine Cycle Path) and the Moselle (Moselle Cycle Path). Along the routes, wine taverns and inns invite you to stop for a bite to eat.
Cycling Along the Rhine and Moselle
Rhine Cycle Route
From the Alps to the North Sea
Cyclists can experience one of Europe's largest rivers up close on the Rhine Cycle Route. From the Swiss Alps to the North Sea, the Rhine has always been the cultural and economic axis between the Alpine region and northern Europe. Discover the beauty of the UNESCO World Heritage Site "Upper Middle Rhine Valley" on the Rhine Cycle Route from Koblenz and enjoy the unique river landscape with its picturesque towns and villages on both banks of the Rhine.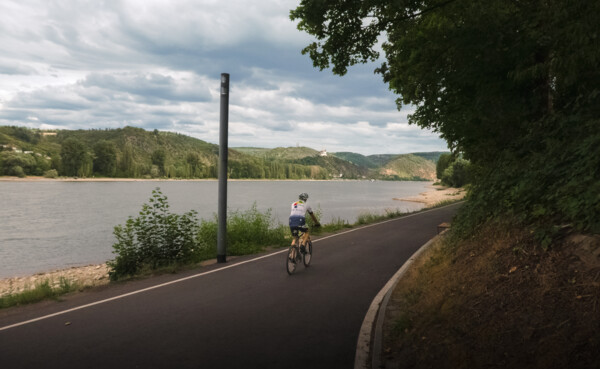 More information about the Rhine Cycling Route:
Moselle Cycling Route
300 kilometers of pure Moselle
Koblenz is the starting point or destination of the approx. 300 km long Moselle Cycle Path. From/to Metz it goes along the riverside paths through the magnificent Riesling wine country. The Moselle Cycle Path follows the course of the river in all its loops through a wide variety of landscapes and mostly runs close to the banks.
More information at Radwanderland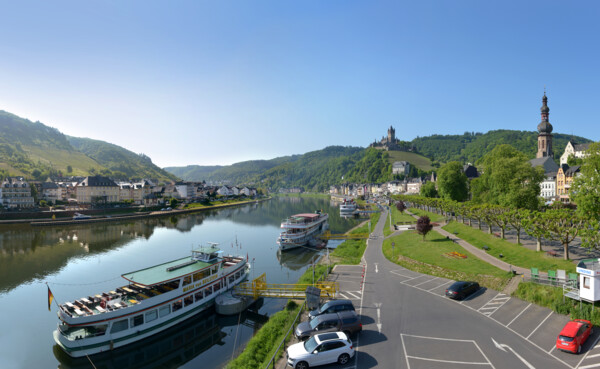 On the road in Koblenz with road bike and mountain bike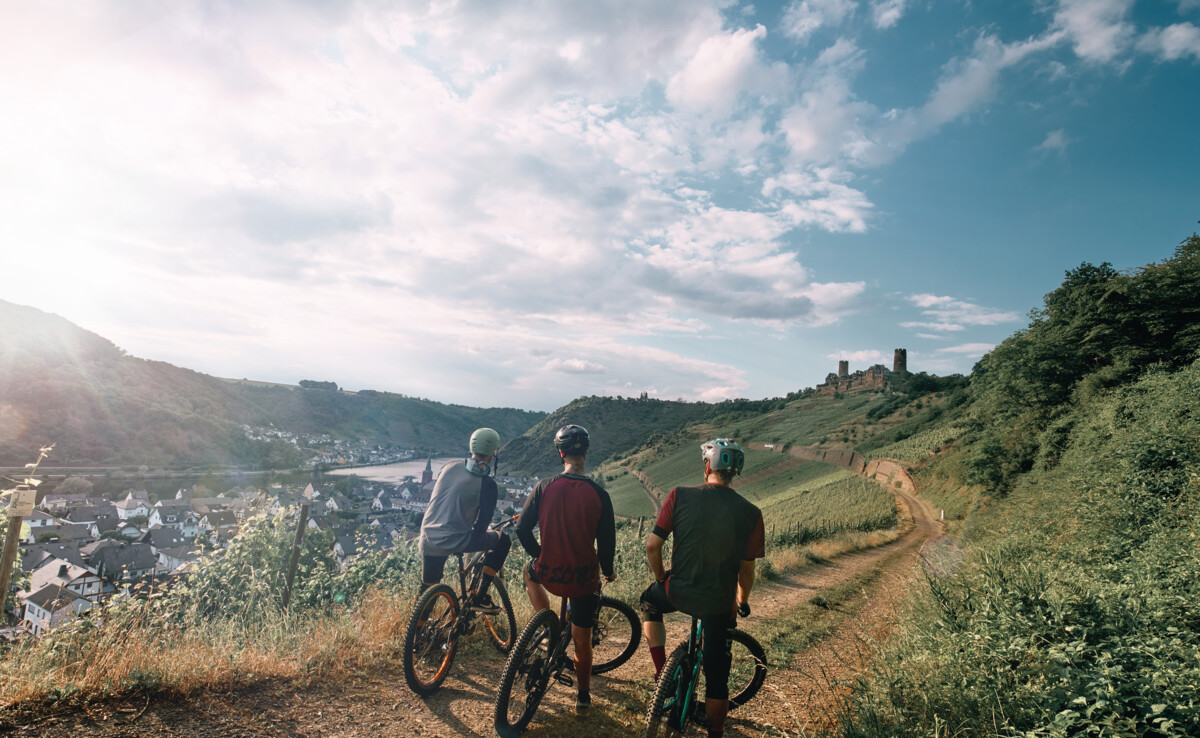 If you are looking for sporty challenges, you will find the perfect environment for racing bike tours around Koblenz. Experience demanding climbs in the neighboring low mountain ranges. In the Eifel, the Hunsrück or the Westerwald you can gain a lot of altitude. Or would you prefer flat laps for basic training? The Moselle with its numerous bridges offers the perfect opportunity to complete flat training laps of varying lengths.

Touring MTB, cross-country or challenging bike parks - mountain bikers also get their money's worth here! Explore the trails of the Koblenz city forest or take a detour to the nearby bike parks in Bad Ems and Boppard.
#visitkoblenz
Koblenz rides on social media
Tag us on the bike trail with @visit.koblenz and tag your posts with the hashtag #visitkoblenz!

We look forward to your great bike rides in our beautiful region!
Find us on social media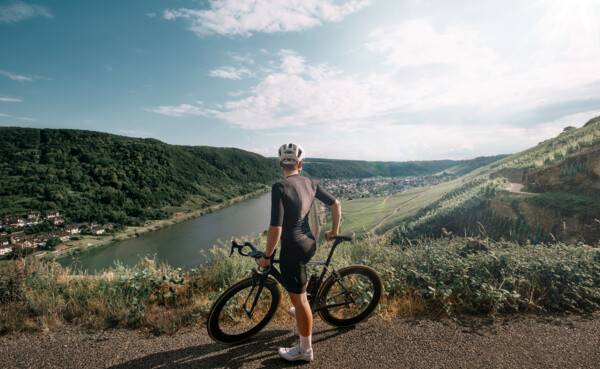 Bike Racks & Bike Rental
As a bicycle-friendly city, there are several parking facilities in Koblenz. But if you want to play it safe, we recommend the bicycle parking garage at the main train station. Here you lock your bike for any duration in the video-monitored bicycle parking garage. This way you can explore the city or start a boat tour without any worries.
If you don't want to take your own bike with you, there are numerous possibilities to rent one. We have listed the bicycle parking garage and the bicycle rentals here: