The Schängelbrunnen
The Schängel Fountain is a landmark of the city of Koblenz that stands in the Willi-Hörter-Platz square, today's town hall courtyard, surrounded by the Renaissance and Baroque buildings of the Jesuit ensemble. It was designed by Carl Burger in 1940 and is dedicated to the Koblenz regional poet Josef Cornelius (1849-1943), who wrote the lyrics to the well-known Schängellied, the anthem of the people of Koblenz.
The term Schängel has its origins in the 20-year affiliation (1794-1813) of the city of Koblenz to France. It refers to the German-French children born during this period, who were often named Jean (German: Johann or Hans). Due to the dialect of Koblenz, "Jean" usually became "Schang". Over time, this eventually developed into Schängel, a trivialisation of Schang.
Today, all native Koblenzers consider themselves Schängel and love the little guy who stands for wit, quick-wittedness and the Rhenish way of life.
Why does the Schängel spit water?
Every few minutes, the bronze figure spits a jet of water far out over the fountain basin and has fun splashing careless passers-by. Thus the statue, which at first glance seems so inconspicuous, lives up to its reputation as a real rascal.
Did you know?
The Schängel can also be found on all the manhole covers in the old town!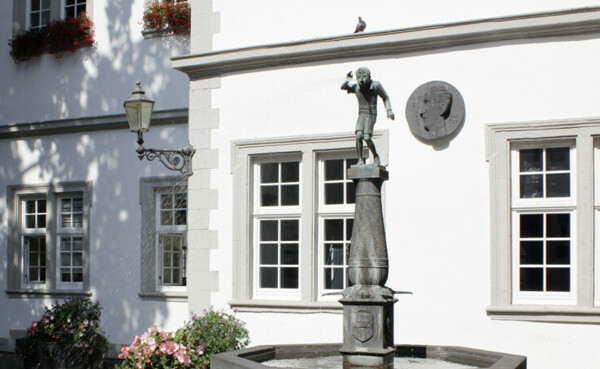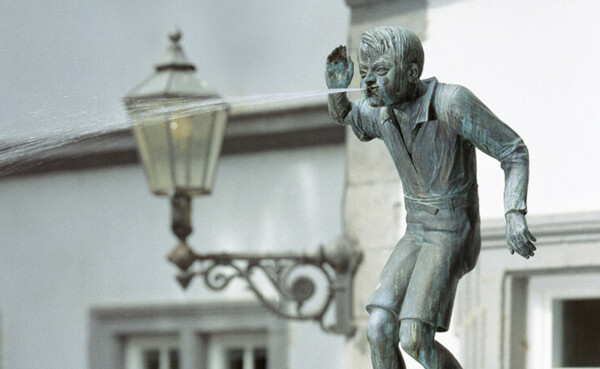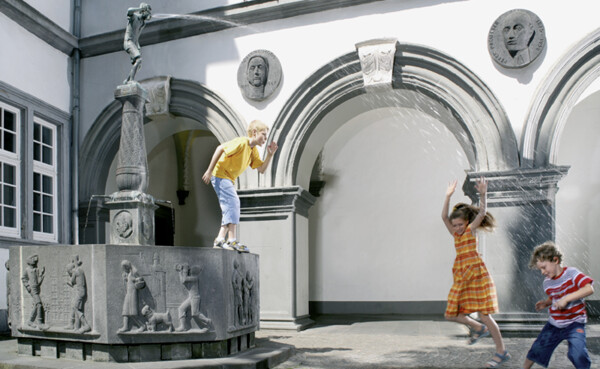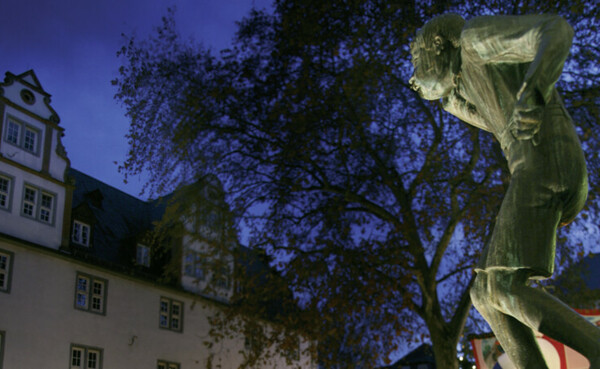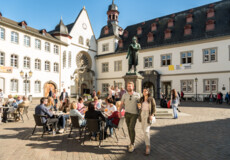 Guided tour: The romantic Altstadt
When visiting Koblenz, the romantic Altstadtguided tour should not be missed. Discover one of the oldest cities in Germany on this guided tour through the historic Altstadt.
Sights near the Schängelbrunnen
Plan your vacation in Koblenz
Experience Koblenz
Discover the city on the Rhine and Moselle according to your personal taste. Take a look at the various experience pages and plan your next vacation according to your wishes!
View the experiences