Festung Ehrenbreitstein
Cultural enjoyment with vision
118 meters above the Rhine, from the Festung Ehrenbreitstein you have probably the most fantastic view of Koblenz and the confluence of the Rhine and Moselle. The Festung Ehrenbreitstein, the second largest preserved fortress in Europe, was built in its current form between 1817 and 1828. Its origins date back to the year 1000.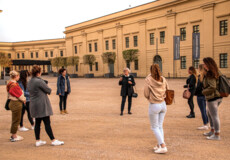 Recommendation:
Fortress tour
During the one-hour guided tour, you will experience how history comes alive on the basis of original historical sites, from the fortified buildings of the Romans to the castles of the knights and the Prussian fortifications.
Koblenz
Landesmuseum Koblenz
The State Museum has permanent collections documenting important aspects of the region's technological developments as well as its economic and social history. Exhibitions on archaeology and the history of the fortress are two of the more recent...
Learn more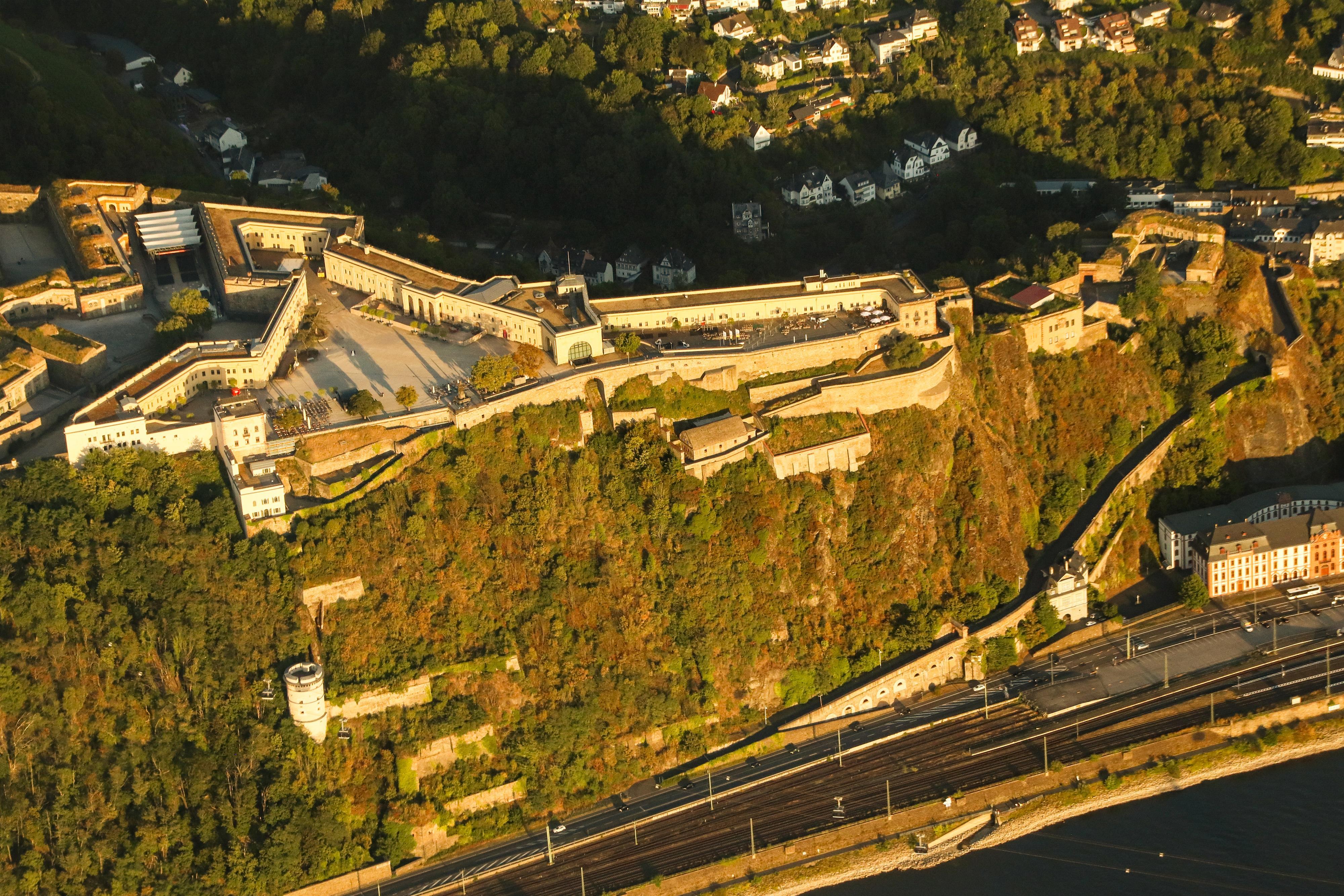 Image: Bird Griffin. The impressive cannon, the largest in Europe in its time, which still reminds us of this century.
From Ehrenbertstein to Ehrenbreitstein
The Conradine Ehrenbert had a castle built around the year 1000, whose name "Ehrenbertstein" became "Ehrenbreitstein" in the course of time. In the 11th century, the castle became the property of the Trier archbishop Poppo, whose successor enlarged the complex. In the 12th century, the castle hill was enriched by Helfenstein Castle, seat of the later counts. In the 15th century, under Archbishop Richard von Greiffenclau, the castle was expanded into a fortress protected against artillery.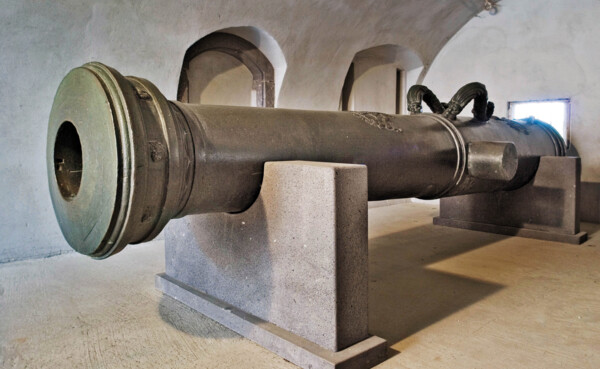 During the Thirty Years' War, the castle experienced a lively change of ownership. in 1797, French troops laid siege to the fortress, but were only able to force a surrender by starvation in 1799. in 1801 they had the fortress blown up. In 1815, after the Congress of Vienna transferred the Rhenish territories of Kurtrier to the Kingdom of Prussia, King Frederick William III ordered the expansion of Koblenz into a fortified city, and one of the largest fortifications in Europe was built.
Alternative arrival
With the fortress elevator up to the cultural center Festung Ehrenbreitstein
Since 2011, the Ehrenbreitstein fortress elevator has connected the former residence Ehrenbreitstein, located on the right bank of the Rhine, with the cultural center in just under three minutes. The fortress elevator, which is connected to the public transport system, is operated like an elevator with call and start buttons. All tickets - single, return or combined with the fortress - are available from the ticket machines at the top and bottom stations of the fortress elevator.
More information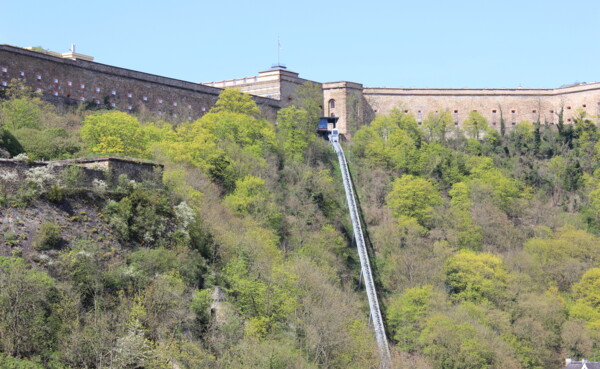 Guided tours on the Festung Ehrenbreitstein
A number of informative and entertaining guided tours await all those who wish to delve deeper into the turbulent past of the fortress. You should not miss a guided tour of the fortress.
View all tours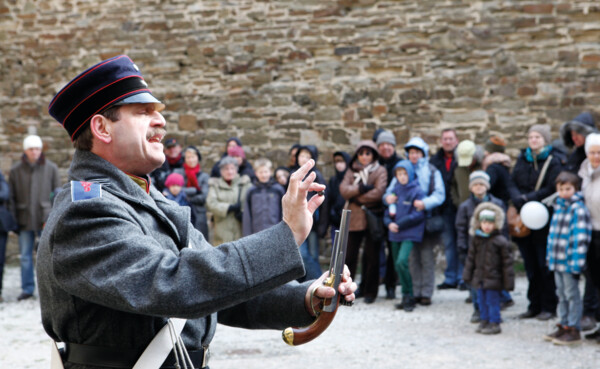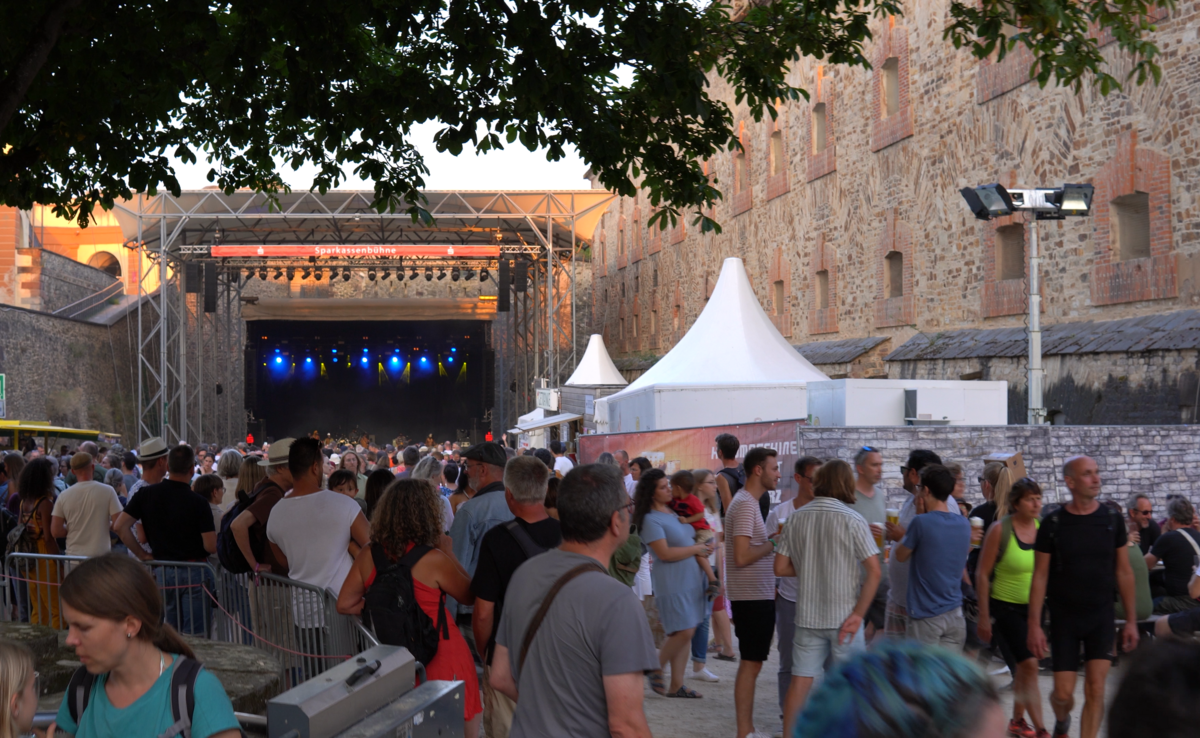 Travel for All - Certified Offer
Learn more about the accessibility of Festung Ehrenbreitstein.
Nearby