Wandelbar: From former Rhine crane to restaurant
The Pegelhaus
The Pegelhaus in the Koblenz Rheinanlagen, now used as a restaurant, was originally built as a Rhine crane. The building dates back to the 17th century. Elector Lothar von Metternich had the octagonal structure with a profiled base built as a Rhine crane from 1609 to 1611 with the assistance of the Jülich fortress architect Johann Pasqualini. The building was used in this function until 1839. After that, it functioned only as Pegelhaus.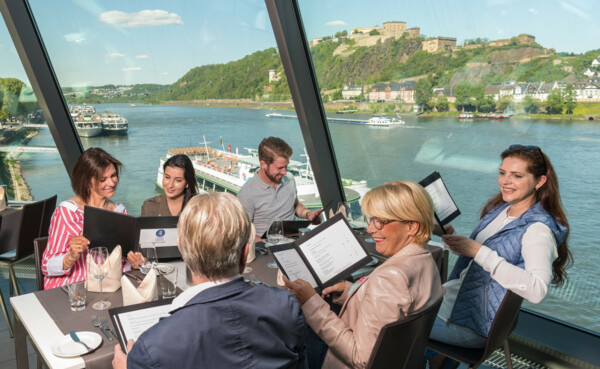 High water marks
To the right of the entrance to the present café, you can see the high-water marks from the different centuries.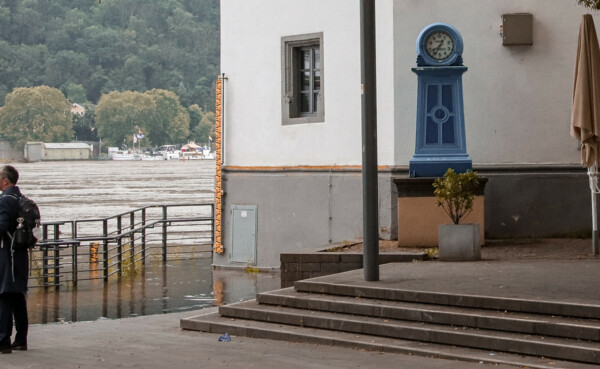 The level clock
On the left side is a blue water level gauge. The water level measured at Pegelhaus is one of 22 gauges measured along the Rhine that are relevant for Rhine navigation.

Although it can seem complicated, reading the gauge clock is actually quite simple. Similar to a time clock, the gauge clock works like this: the large hand indicates the meter reading and the small hand indicates the centimeter reading. For example, if the water level is 1.95 meters, the large hand indicates 1 and the small hand indicates 95.

Now you can go to Pegelhaus and read the current water level!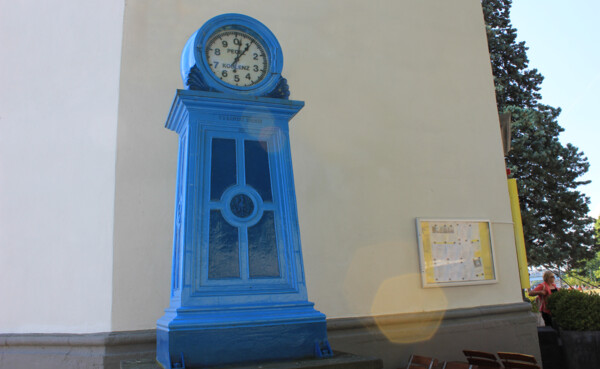 Nearby