"Reisemobil-Stellplatz" Motorhome Park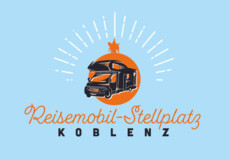 Operator:
D. Koenitz GmbH
Hans-Böckler-Straße 1a
56070 Koblenz
GPS coordinates: 50.382748, 7.600113
Phone: 0261-9839930
The motorhome site Koblenz with a total of 38 motorhome pitches is perfectly tailored to the needs of motorhome drivers as a year-round site. Particularly inexpensive, motorhome enthusiasts can spend the night here on the outskirts of the Rhine-Moselle city. The site at the exhibition grounds in the Wallersheim district to the north of the city center is located directly at the exit of the B9 trunk road and only 600 meters from the beautiful banks of the Rhine. So nothing stands in the way of a trip to Koblenz Altstadt with the Deutsches Eck and a ride on the Seilbahn up to Festung Ehrenbreitstein.
Pre-registrations/reservations cannot be accepted.
Opening/arrival times
Open all year round.

Check-in daily from 9 a.m. to 6 p.m. / Check-out until 12 p.m.

Entry via Hans-Boeckler-Strasse (also the entrance to the exhibition grounds)

Vehicles may only be parked on the numbered spaces. Caravans are not allowed to use the camper site.

For further information, please contact the site operator by telephone on 0261-9839930.
Services
Barbecue area

WiFi (in preparation)

Bread roll service (on order)

The toilet and shower facilities are available only to the non-self-sufficient campers for a fee (€3.00 per day for 2 people).
Prices
€13.00 (up to 2 persons)

€1.00 for each additional person per night per vehicle including electricity, waste disposal and fresh water

Trailer: €3.00

Dog fee: €1.00 per night

ADAC Campcard discount: €1.00

If you arrive after 6 p.m., we will collect fees onsite the next morning between 8:30–9 a.m.
Approach / Distance to:
100 m to the nearest public transport stop (koveb line 2/12)

500 m to the nearest snack bar (open MO-FR 10.00-18.00 in Hans-Böckler-Strasse)

600 m to the banks of the Rhine

800 m to the nearest restaurant (Restaurant Pfeffermühle, St.-Bernhard-Str. 22)

1 km to the next supermarket (Lidl or Norma, Wallersheimer Weg or Andernacher Straße)

1 km to the next bakery (Herberichstraße / corner Brenderweg)

8 km to the next outdoor pool (Freibad Oberwerth, Haydnstraße) / 5 km to the next indoor pool (Beatusbad, Lindenstraße 36, 56073 Koblenz)
Terrain information
4.000m² total area / approx. 36 m² - 60 m² per pitch area

Ground conditions of the pitches: Grass pavers, gravel or meadow

Electricity: CEE connections at the pitches, supply and disposal

Drainage facilities (grey water (gully) and for cassette toilets)

Several fresh water taps near the pitches

Residual waste garbage can for small quantities of residual waste