Back to the overview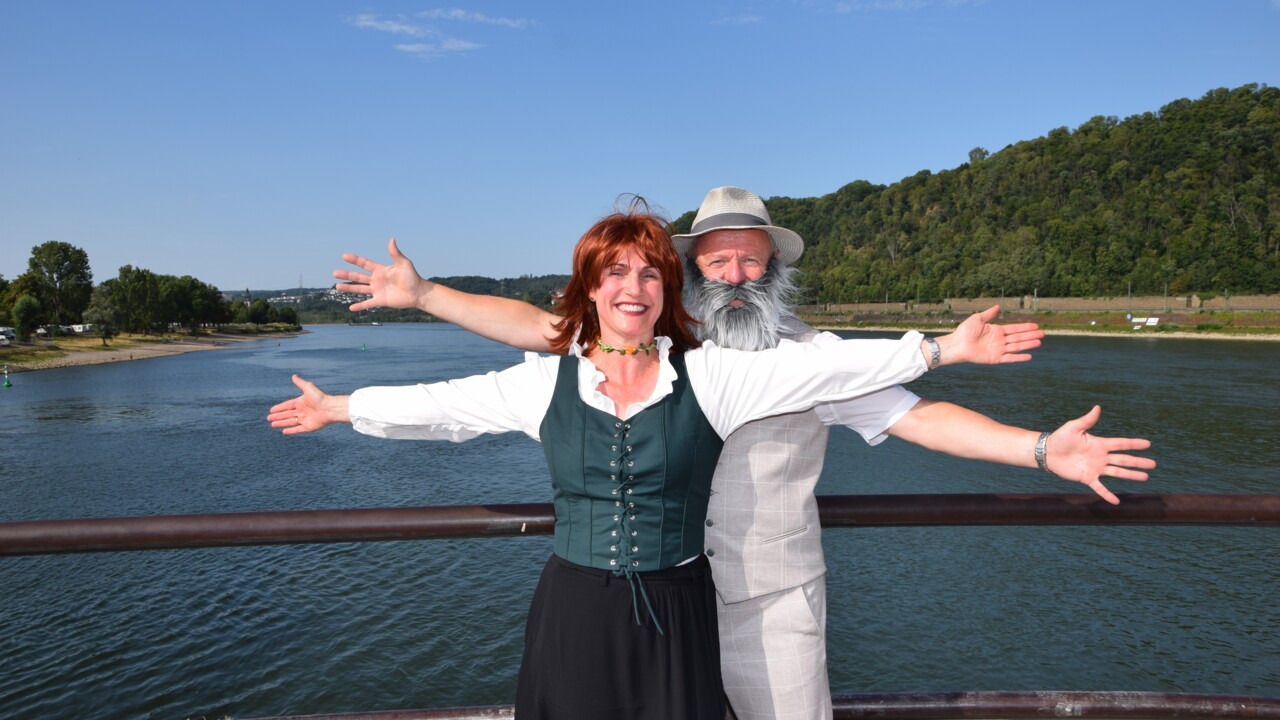 31.07.2023
Moselle kisses Rhine: Humorous city walk between two rivers
Opposites attract - or do they?! Visitors to Koblenz can experience what happens when the lovely Madame Mosella meets the rough-and-tumble Rhenus on the new guided tour Moselle kisses Rhine at first hand.
The city of Koblenz owes its name to the confluence of the Rhine and Moselle rivers: "Castellum apud Confluentes," Latin for "the fort at the confluence," became Koblenz over time. Even if trade and supplies in Koblenz today are no longer primarily handled by water - Father Rhine and Mother Moselle are indispensable for life in the city and the unique Koblenz flair. Reason enough to dedicate a special guided tour to them!
While strolling together with the unequal allies along the banks of the Moselle and the Rhine promenades, there are many things to discuss: How is their relationship shaping up? Is it even romantic? What happens when the lovely Mosella gets really mad? And what does a rascal have to do with it? The entertaining and easy to walk costume tour starts at the confluence of Rhine and Moselle at the German Corner, under the German flag at Kaiser-Wilhelm-Denkmal and ends after about 1.5 hours (1.5 km) in the Koblenz Castle Garden - of course with a happy ending, crowned by a kiss.
The costume tour is suitable for guests who like to be entertained in an amusing way, as a conclusion after a city tour for groups or also for Koblenzers* who already know the classic Altstadttour. Tickets cost 16 euros and can be booked online or purchased at the tourist information office at Forum Confluentes.
Dates for open tours in 2023:
26.08, 11 a.m
23.09th, 11 a.m
14.10th, 11 a.m
18.11th, 11 a.m
More information