Koblenz for lovers
A new meaning of Rhine Romanticism.
Koblenz is a perfect place for love. Numerous places with unique views allow you to spend a wonderful day - and evening - with your partner. Let yourself be enchanted by the unique romance of the Rhine.
Places for the Perfect Moment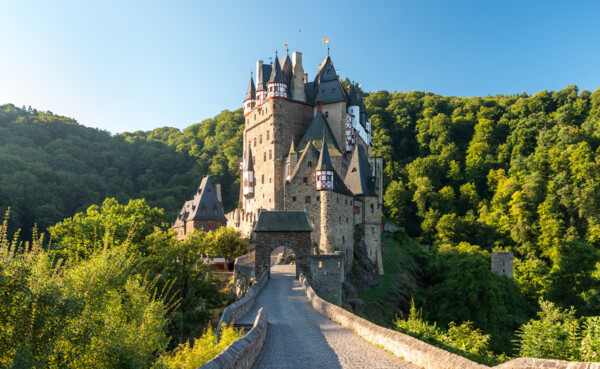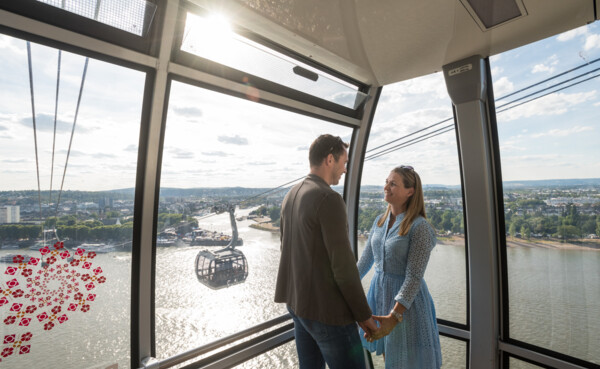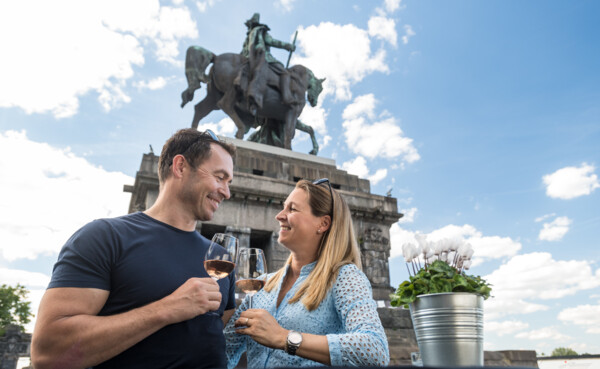 A Fairy-Tale Castle
Eltz Castle
The princess is locked up in the highest tower of the castle, guarded by a dragon that breathes fire. Which noble knight will free the princess from the castle and seal true love with a kiss? This is exactly the story of Eltz Castle, a dreamlike place.
Discover the Eltz Castle
Hover over the Rhine
Koblenz Cable Car
Hovering hand in hand in the cable car cabin over the Rhine - a unique moment.
More info!
'Deutsches Eck'
The 'Deutsches Eck' with its breathtaking view of the Ehrenbreitstein fortress and the confluence of the Rhine and Moselle attracts every eye. Enjoy the evening together with your partner over a glass of wine.
Learn more!
Regional Wines for Two
The way to a person's heart is through their stomach
Enchant your Loved One
A glass of regionally cultivated wine is definitely not to be missed. Give your favourite person a regional wine as a gift and enjoy it at one of our dreamy locations or on location at the beautiful winery.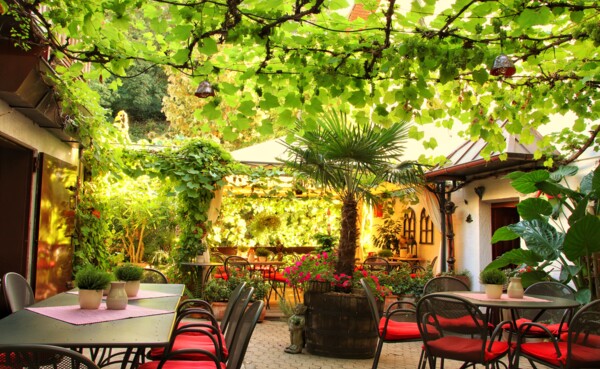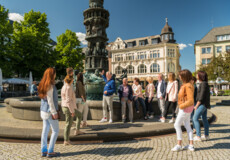 Romantic Old Town Tour
Together you will stroll through the beautiful old town of Koblenz and learn interesting and historical stories about Koblenz during the romantic old town tour.
More places for two
Plan your vacation in Koblenz