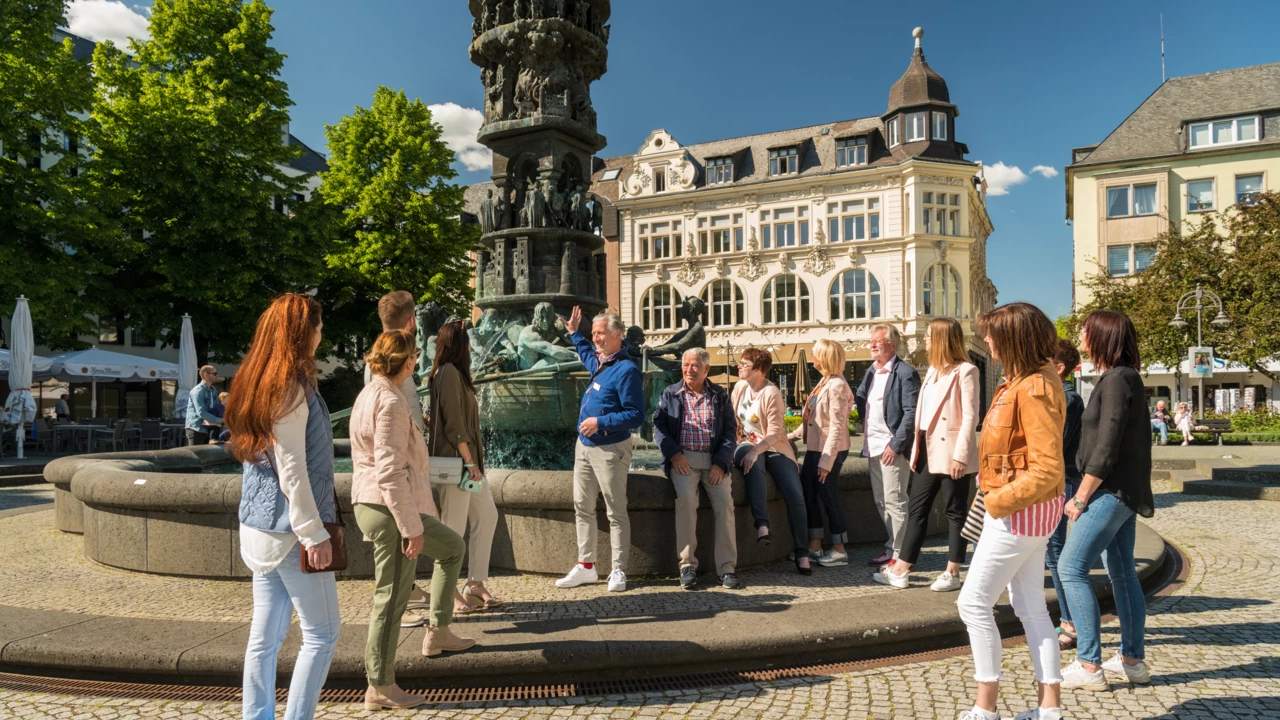 Experience Koblenz
as a History Lover
History Column at Josef-Görres-Platz in Koblenz
The history column at Josef-Görres-Platz describes the history of the city of Koblenz literally from bottom to top. Starting at the bottom, for example, you can see the so-called "Roman fort settlement" - translated, it describes the Romans in their boats who brought wine to Europe.
Learn more!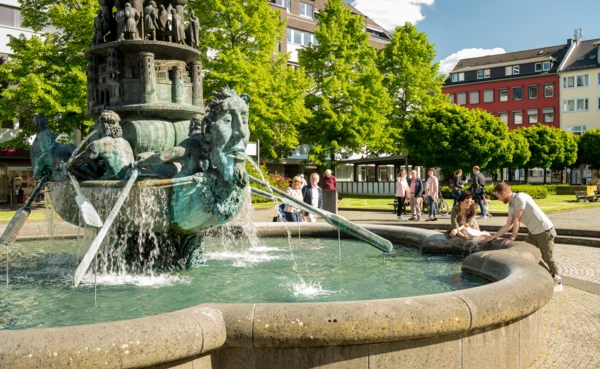 The Eye Roller
The eye roller at the old Shopping and Dancing House puts a smile on every visitor's face - especially when he sticks out his tongue once every half hour. The idea comes from a robber who was beheaded in 1536. Before his execution, he stuck out his tongue and rolled his eyes - this scene gave rise to the idea of the eye roller.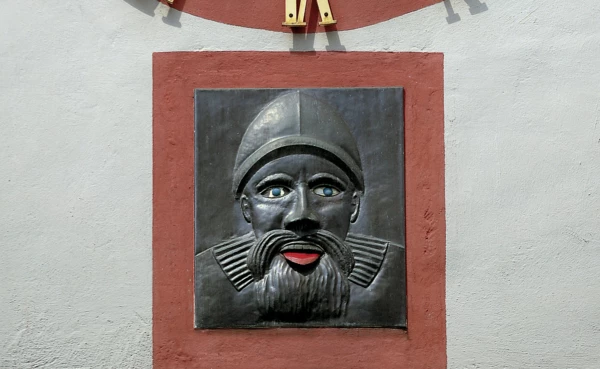 Schängel Fountain
The term Schängel finds its origin in the 20-year affiliation (1794-1813) of the city of Koblenz to France. It refers to the German-French children born during this period, who were often called Jean (German: Johann or Hans). Due to the Koblenz dialect, "Jean" usually became "Schang". Over time, this eventually developed into Schängel, a trivialisation of Schang. 
Today, all native Koblenzers consider themselves Schängel and love the little guy who stands for wit, quick-wittedness and the Rhenish way of life.
Learn more!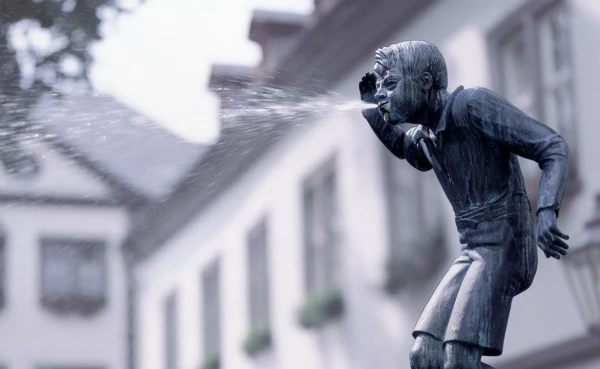 More History in Koblenz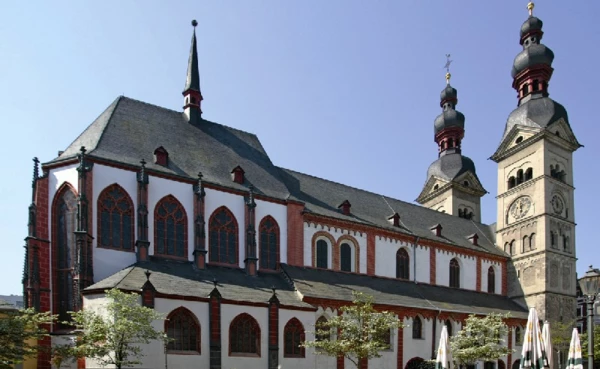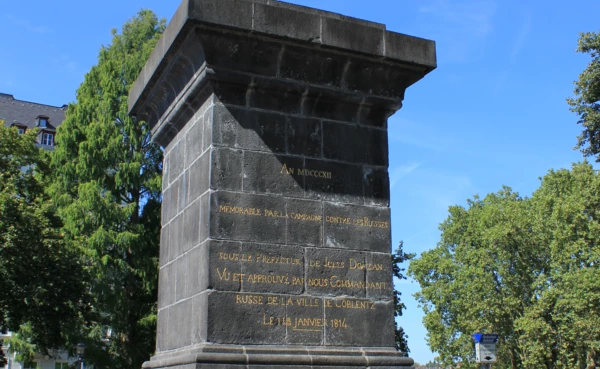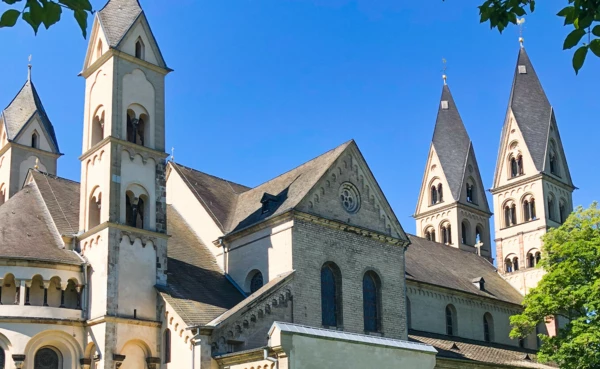 Church of Our Lady
Built on the highest point of the city, the Liebfrauenkirche was the main parish church of Koblenz from the late Middle Ages until the French Revolution. Its beginnings date back to the 5th century, when the Franks built a place of worship in a previous Roman building. Using the foundations, it was rebuilt and extended several times. The onion domes, built in the 17th century, destroyed in 1944 and restored in 1955, characterise the silhouette of Koblenz's old town. 
Castor Fountain
The prefect of the French Département de Rhin-et-Moselle hastily had a monument erected with his blessing to mark Napoleon's victory in the Russian campaign. Unfortunately, Napoleon lost this campaign - the Russian commander, who had taken Koblenz at that time, showed humour and also signed the monument.
St. Castor Basilica
The St. Castor Basilica is the oldest preserved church in Koblenz. The collegiate church, consecrated in 836, was the scene of important historical events. St. Castor's Abbey was the meeting and arbitration place of emperors and kings as well as their descendants. In 842, the Romanesque church was the venue for the negotiations of the sons of Emperor Louis the Pious, which led to the partition of the Frankish Empire in the Treaty of Verdun the following year.
A Few More Historical Sites