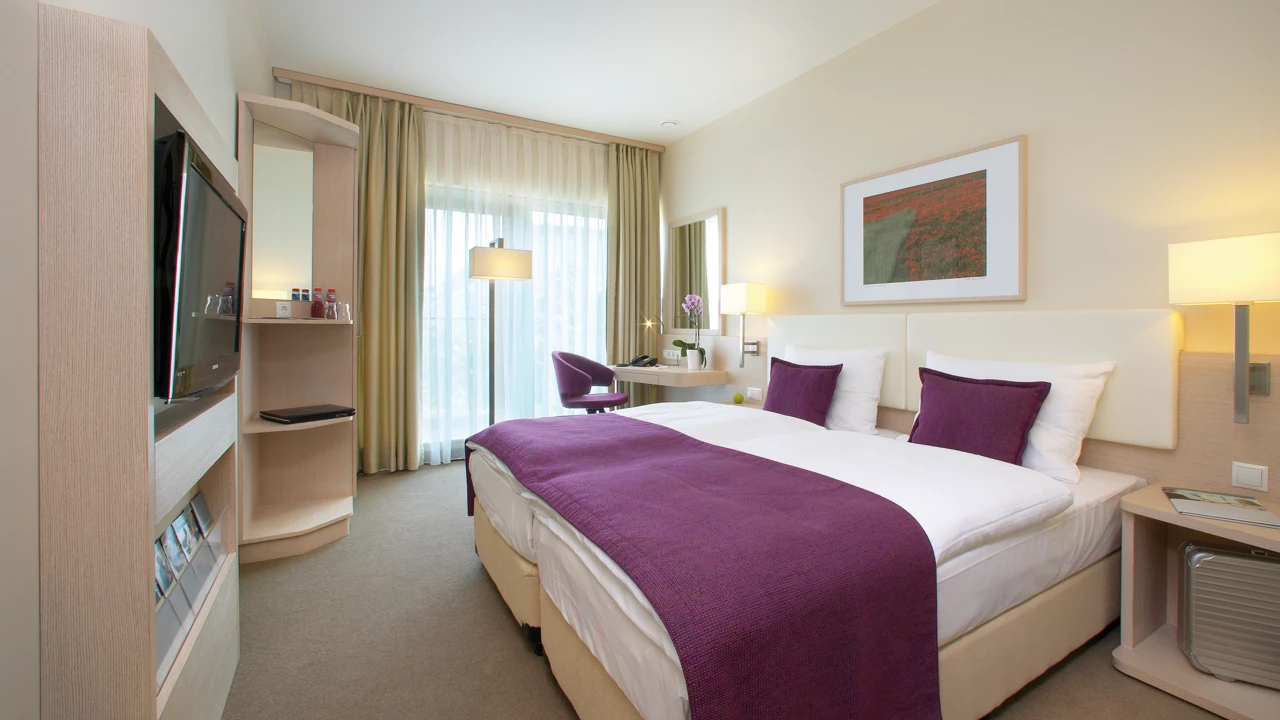 Hotels, holiday flats, the youth hostel, the motorhome site and campsites
Accommodations in Koblenz
Find the Perfect Accommodation with Us
The range of accommodation in Koblenz is just as varied as the city itself. Whether it's a family-run guesthouse or a star-rated hotel, a youth hostel or a campsite. In Koblenz, hospitality is written in capital letters.
Schon gebucht?
Entdecken Sie die Stadt
Und Koblenz ist eine Stadt, über die es viel zu erzählen gibt. Auf den unterschiedlichsten Themen- und Erlebnisführungen lassen die Stadtführerinnen und Stadtführer über 2000 Jahre Stadtgeschichte auf unterhaltsame Weise lebendig werden. Ob klassisches "Sightseeing", multimediale Erkundungstour oder Cityerlebnis per Fahrrad. Kommen Sie einfach mit!
Nehmen Sie an einer Stadtführung teil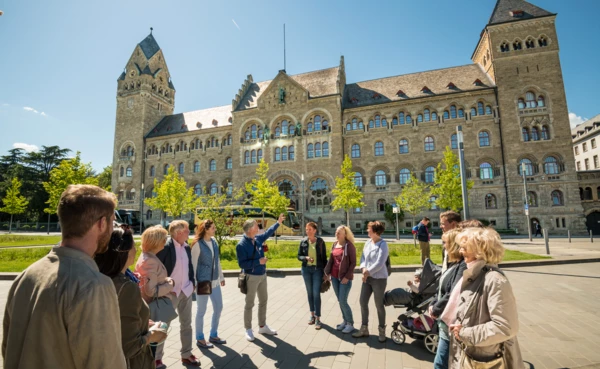 Mit dem Camper unterwegs?
Reisemobil-Stellplatz
Der Reisemobil-Stellplatz Koblenz mit insgesamt 38 Wohnmobil-Stellplätzen ist als ganzjährig betriebener Stellplatz perfekt auf die Bedürfnisse von Reisemobilfahrern abgestimmt. Besonders preiswert können hier Wohnmobil-Begeisterte am Rande der Rhein-Mosel-Stadt übernachten. Der Platz am Messegelände im nördlich des Stadtzentrums gelegenen Stadtteil Wallersheim liegt unmittelbar an der Ausfahrt der Bundesstraße 9 und nur 600 Meter vom schönen Rheinufer entfernt. Einem Ausflug in die Koblenzer Altstadt mit dem Deutschen Eck und einer Fahrt mit der Seilbahn hoch zur Festung Ehrenbreitstein steht somit nichts im Wege.