The Koblenz Cable Car
Enjoy a spectacular view of the UNESCO World Heritage Site "Upper Middle Rhine Valley" and the city with its more than 2,000 years of tradition at the confluence of the Rhine and Moselle rivers from one of the 16 panorama cabins.
The Seilbahn Koblenz
The breathtaking Seilbahn ride across the Rhine up to Festung Ehrenbreitstein should not be missed on any visit to Koblenz. the Seilbahn Koblenz can transport up to 7,600 people per hour, making it the airseilbahn with the highest transport capacity in Germany. It was built as an attraction for the 2011 Federal Horticultural Show and has been connecting Rheinanlagen at Basilika St. Kastor with the plateau in front of Festung Ehrenbreitstein since June 2010.
Tickets & further info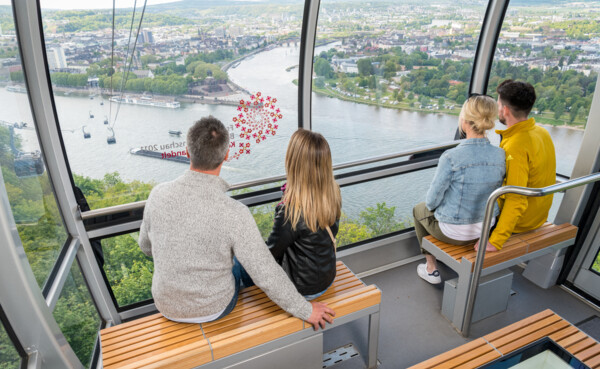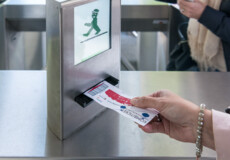 COMBINED TICKET!
GET IN, DOUBLE THE EXPERIENCE: Seilbahn and Festung Ehrenbreitstein with one ticket!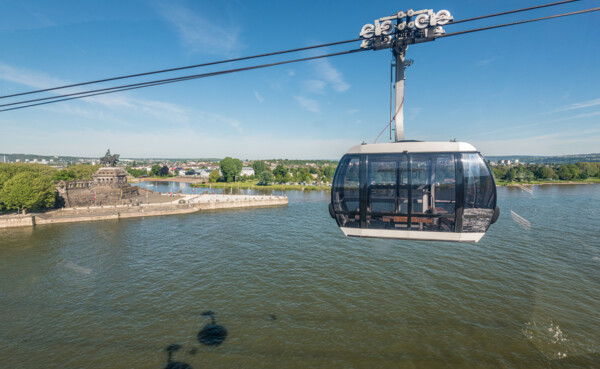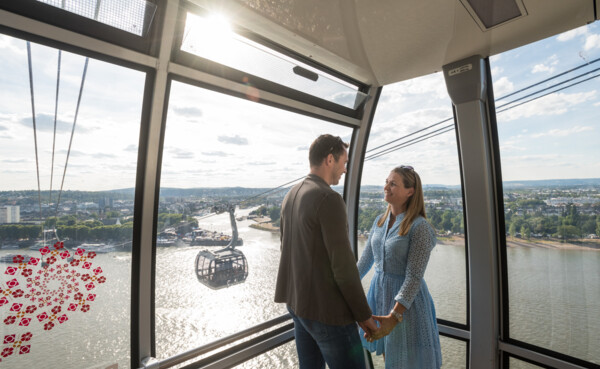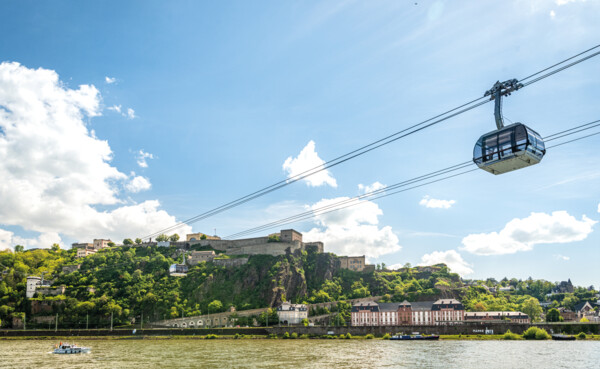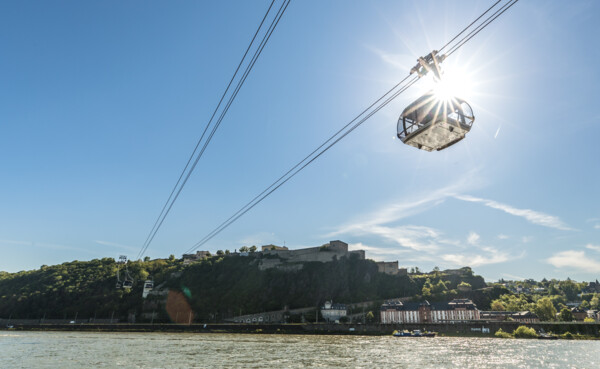 Places of interest near the Seilbahn
Plan your vacation in Koblenz
Experience Koblenz
Discover the city on the Rhine and Moselle according to your personal taste. Take a look at the various experience pages and plan your next vacation according to your wishes!
View the experiences