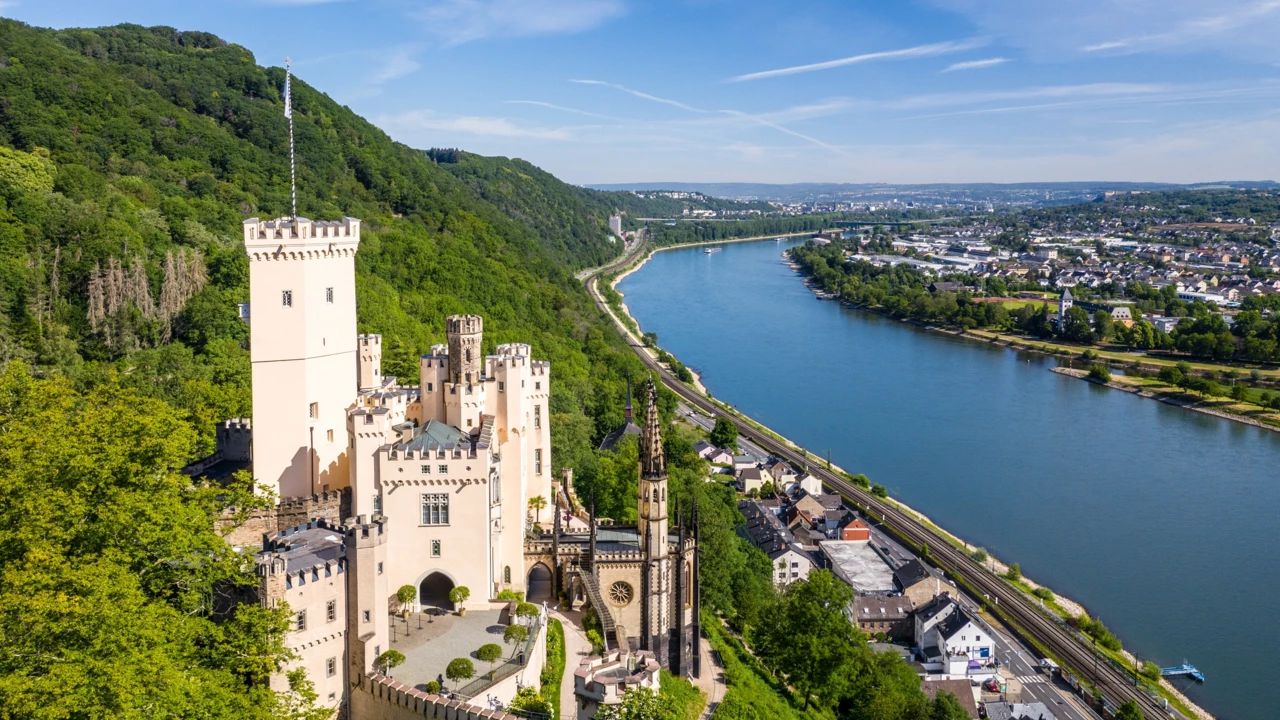 Stolzenfels Castle - A Work of Art
Dates and times per individual request | Duration: approx. 2 h
At the gateway to the UNESCO World Heritage Upper Middle Rhine Valley sits Stolzenfels Castle - the "crown jewel of Rhine Romanticism". Experience a guided tour of the summer residence of Frederick William IV of Prussia, which is now open to visitors from all over the world. According to plans by the famous Berlin architect Karl Friedrich Schinkel, the former medieval castle was rebuilt into today's neo-Gothic palace. Particularly worth seeing are the historic living rooms with original castle furnishings, the Knights' Hall and the castle garden with its rose-covered pergola garden. On the Rhine terrace you can enjoy a view as far as Marksburg Castle and down the Rhine to Ehrenbreitstein Fortress.You can only reach the castle via a 20-minute steep footpath that takes you through Peter Joseph Lenné's picturesque landscape park. You will also pass the Klause, which is opened exclusively for the tour.
This tour can also be booked as a 45-minute guided tour on request. On the shortened tour you will receive a guided tour of the palace interiors. The ascent to the castle entrance is on your own.
Resources for Booking your Group Tour
Prices
| €135.00 per Group
| Shortened tour: €110.00 per Group
| 
plus castle entry
Languages
English, French, Italian 
Information
| Max. 30 persons per tour guide

| Shortened tour possible: 45-minute tour through the castle (beginning at the cashier at the castle entrance).
Meeting Point
Entrance to forest park beneath the castle
View Meeting Point on Google Maps