The Mosellum
Immerse yourself in the world of migratory fish.
In the Mosellum, the fish pass experience world in Koblenz, visitors can immerse themselves in the realm of migratory fish. The Moselle and its fish world come to life in the interactive exhibits opened in 2011. The exhibition focuses on the tension between shipping, power generation and fish migration in the Moselle valley. The Mosellum comprises four interactive areas distributed over different levels. All levels can be reached barrier-free by lift.
The highlight is in the basement of the Mosellum. Here, it is possible to look directly into the Koblenz fish pass through three large windows. But the bird's eye view of the fish pass from the roof terrace also has its charm.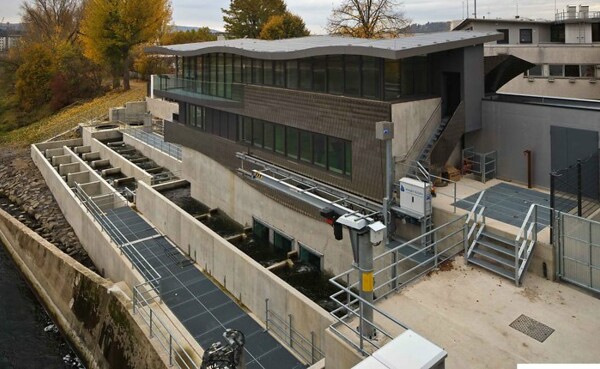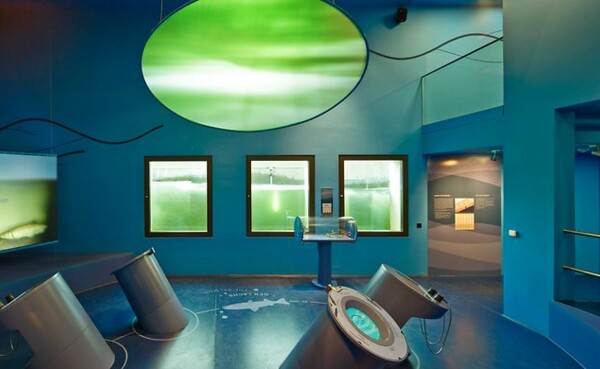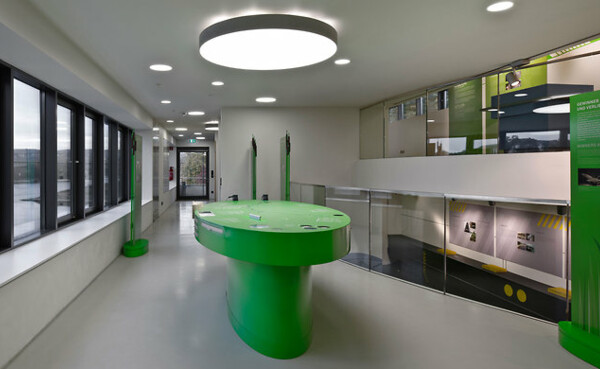 More Information