Back to the overview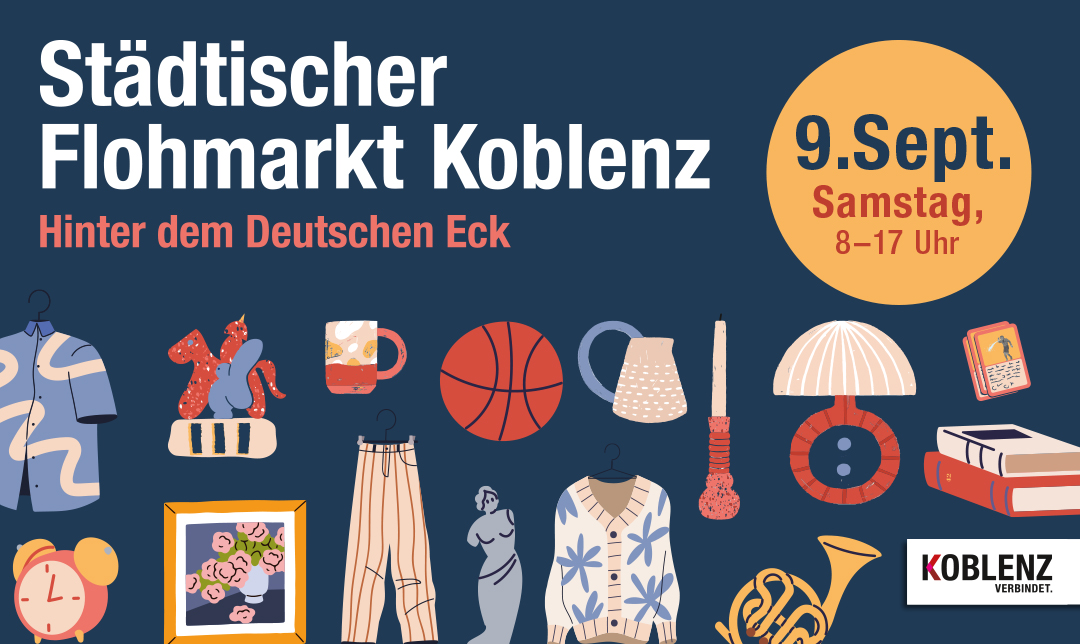 06.09.2023
The Koblenz flea market is back!
411 stalls, fragrant crêpes and a children's carousel - the second edition of the Koblenz municipal flea market is coming up on September 9, 2023!
Finally rummage again to your heart's content while enjoying the late summer atmosphere on the Rhine, that's what flea market fans and antique hunters can do on Saturday,
September 9 from 8 a.m. to 5 p.m. at the second edition of the Koblenz Municipal Flea Market this year. From the Deutsches Eck to the Rheinstraße, 411 private and commercial booth vendors vie for the favor of visitors. Everything from second-hand clothing and jewelry to household goods and rare collectibles will be on offer.
To make the Koblenz flea market even more attractive, intensive work has been done on a new concept since 2022. This has already proven itself at the first edition in April: In addition to the sales booths, snack carts with quick meals, drinks and crêpes provide for the physical well-being of the guests. The mobile vinotheque of Koblenz-Touristik invites to taste regional wines, a children's carousel is ready to entertain the little ones.
The reservation of the stands took place as already with the April edition of the flea market on-line. Over the reservation portal ticket regional the conditions places could be reserved and paid in advance. With complete success: the contingent was quickly sold out. This procedure not only ensures better planning, but also prevents the morning race of the stand operators* for the best places.