The Florinsmarkt
Politics meets business: This is where the music played.
The Florinskirche
The Florinsmarkt was in ancient times the political and economic center of the city of Koblenz.
It owes its name to the Florinskirche, which together with the old "Kauf- und Danzhaus", the Schöffenhaus and the Bürresheimer Hof form an ensemble of four historic buildings.
Learn more about the Florinskirche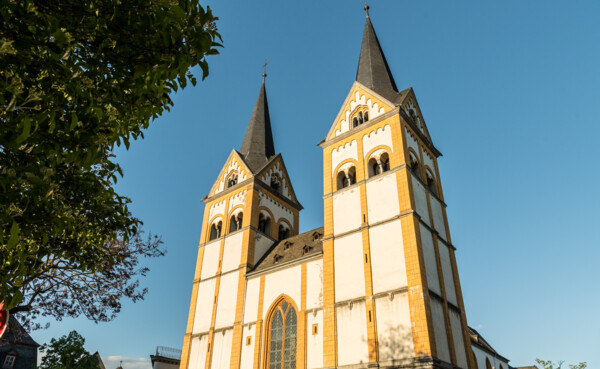 The old Kauf- und Danzhaus
The old "Kauf- und Danzhaus" was built in 1419 in Gothic style and rebuilt in the 17th/18th century. In the process it received baroque elements. Merchants whose ships were moored on the banks of the Moselle offered their goods here in the cellar, and meetings and festivities were held on the remaining floors.
Learn more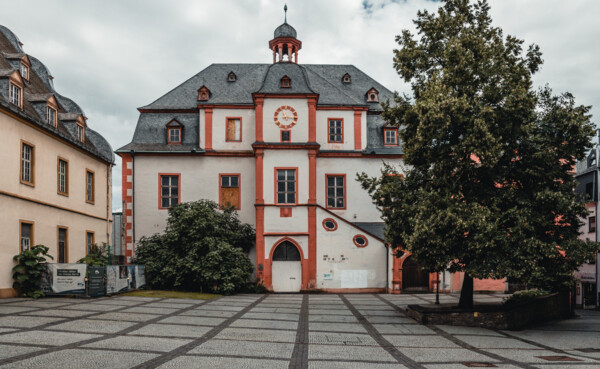 The eye roller
Under the tower clock, which was installed in 1724, you can see the "eye roller", which moves its eyes back and forth in time with the clock's pendulum and sticks out its tongue every full, half and (three-)quarter hour.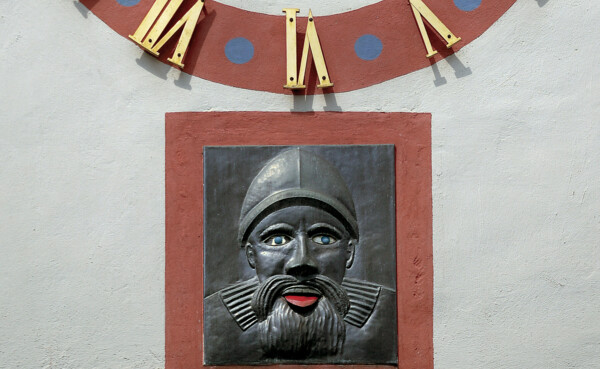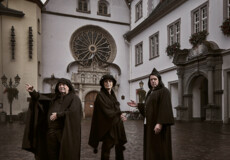 Guided tour: Thieves, crooks and scoundrels
Immerse yourself in the dark judicial and criminal history of the city of Koblenz. The circumstances of trials of the time as well as the Reichsprogromnacht and the accompanying destruction throughout the city are also thematized.
The gothic house of aldermen
Right next to the old department store, the Gothic Schöffenhaus was built in 1530. Here met the aldermen of the city court, whose task was to supervise the coins and weights. Until the 18th century, the town pillory was located in front of the court house. in 1965, the house, which was destroyed in the war, was reconstructed.

To the left of the Old Merchant's House is the Bürresheimer Hof, built in 1659, which owes its name to its then (1714) owners, the von Breitbach-Bürresheim family.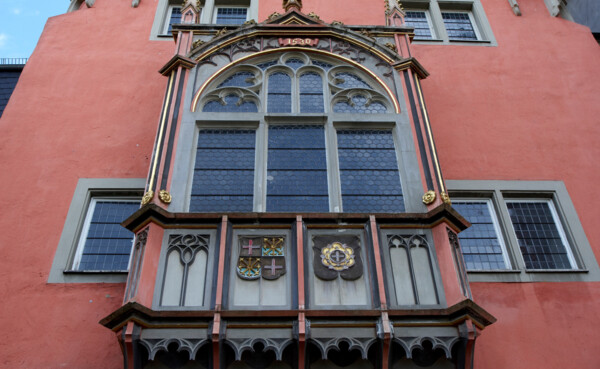 In September 2013, the GÖRLITZ Foundation acquired all municipal buildings around the square. The ensemble at Florinsmarkt is to become a cultural and guest house across all buildings.
More information
www.florinsmarkt.de
Sights near the Florinsmarkt
Plan your vacation in Koblenz