The St. Martin Chapel
An exceptional atmosphere.
Inaugurated in 2009, St. Martin Chapel is located in Südallee Street at the side entrance to the Protestant Abbey of St. Martin.
Particularly worth seeing is the chapel's eight-by-four-meter window, designed by renowned artist and rector of the Düsseldorf Art Academy Prof. Dr. Markus Lüpertz. It depicts the chapel's namesake on his horse and lends the chapel an extraordinary atmosphere.
The balanced architecture and harmoniously designed interior with natural materials and colors make the hospital chapel a place of peace and tranquility. Lüpertz deals intensively with religious guidelines and arrives at a solution that, for all its figurative orientation, bears his signature. Stylized snowflakes swirl around the saint on his horse and underscore the mercy of the mantle donation. Through its bright symbolic red, the mantle attracts the eye.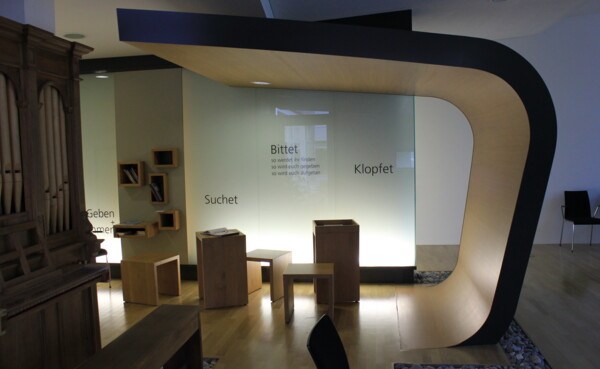 Opening hours
The chapel is open for visits and tours daily from 6:00 am to 8:00 pm.
Selected experience in Koblenz
Experience Koblenz as a church city
Koblenz has been a church town since the middle of the 9th century at the latest. Not only were church services celebrated in the numerous sacred buildings, but German history was also written there. We present a selection of them to you.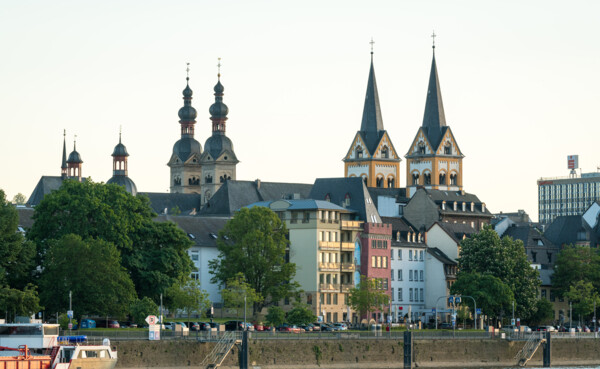 Places of interest near the Kapelle St. Martin
Plan your vacation in Koblenz
Experience Koblenz
Discover the city on the Rhine and Moselle according to your personal taste. Take a look at the various experience pages and plan your next vacation according to your wishes!
View the experiences