Florin's Church
Where cannonballs hang from the ceiling.
Built around 1100, Florinskirche once belonged to the canonical monastery of St. Florin and is now a Protestant parish church in the city center.

After French Revolutionary troops occupied Koblenz in 1794, St. Florin was secularized in 1803 and used as a magazine. At Napoleon's instigation, the Florinskirche was even to be converted into a municipal slaughterhouse with stalls.
But this did not happen: after the Prussians took over the city, King Frederick William III transferred the building to the Protestant military and civil congregation. in 1820, the Florinskirche was consecrated as a Protestant parish church and was thus the first Protestant church building in Koblenz.
Unusual
The cannonball in the ceiling vault
The interior of the nave is harmonious and clearly proportioned. Baroque putti in the corners remind us that the vault, which was only inserted in the 16th century, was restored in 1708 after the destruction of 1688. In the vault above the baptismal font there is a cannonball. It was inserted here during the repair of the vault to commemorate the destruction of the city.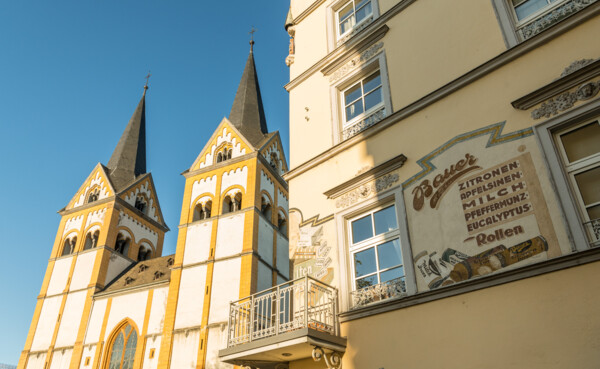 An ensemble of four historic buildings
The Florinskirche together with the old Kauf- und Danzhaus, the Schöffenhaus and the Bürresheimer Hof form an ensemble of four historic buildings.
Explore the Florinsmarkt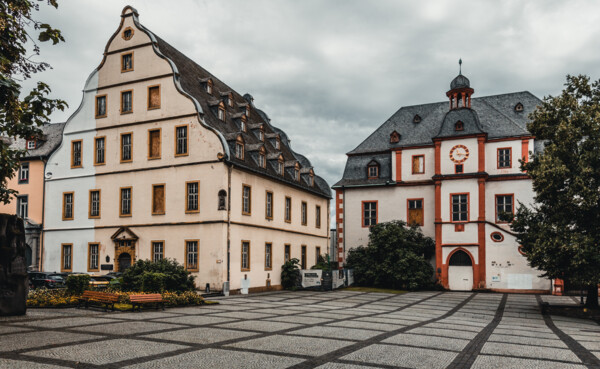 Selected experience in Koblenz
Experience Koblenz as a church city
Koblenz has been a church town since the middle of the 9th century at the latest. Not only were church services celebrated in the numerous sacred buildings, but German history was also written there. We present a selection of them to you.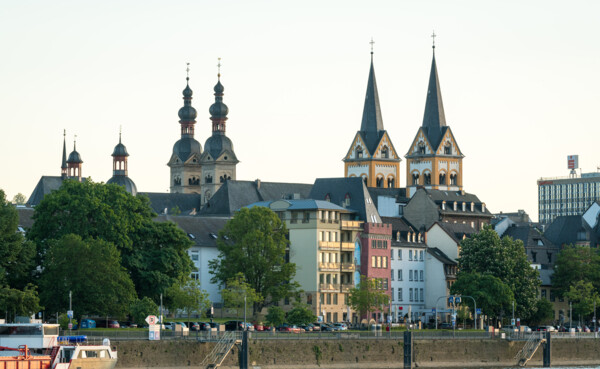 Places of interest near the Florinskirche
Plan your vacation in Koblenz
Experience Koblenz
Discover the city on the Rhine and Moselle according to your personal taste. Take a look at the various experience pages and plan your next vacation according to your wishes!
View the experiences